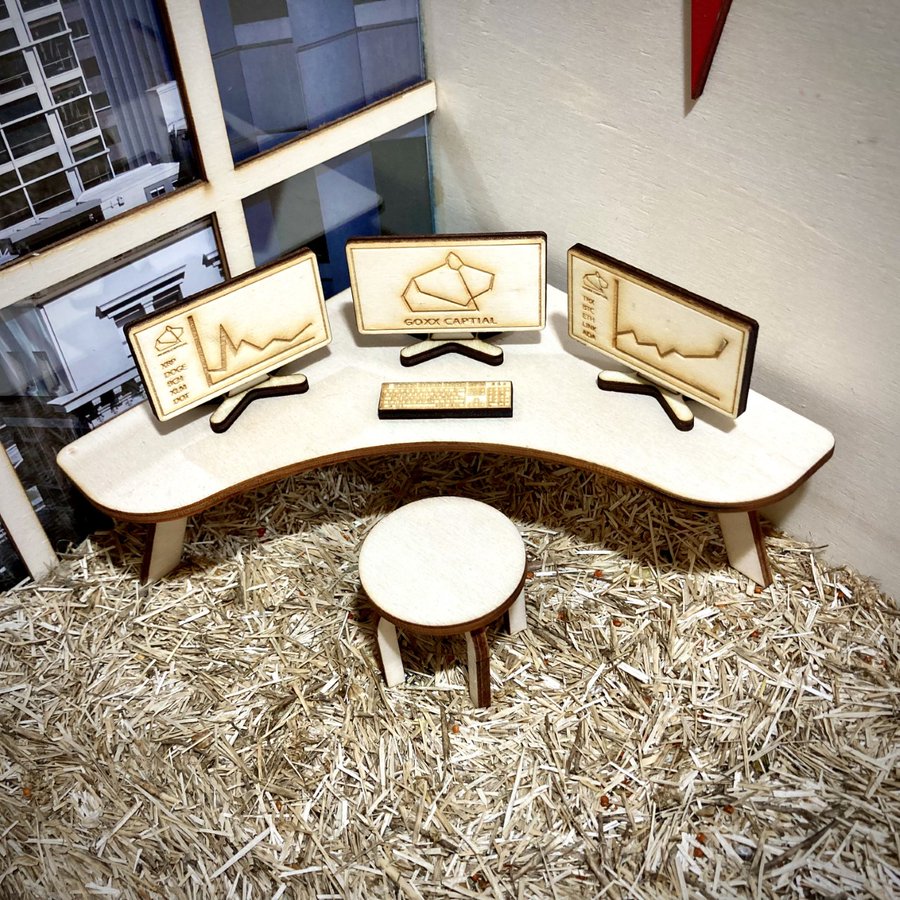 Who: Mr. Goxx livestreams his crypto trading sessions from a high-tech hutch in Germany. Crypto trading hamster Mr. Goxx shown up nearly 30%.
The project was created by the two financier mens in their 30s, from Germany.
What: Mr. Goxx Box office.
The idea: The fun idea of combining technologies and animal in order to sell crypto currencies and streaming this process
How For Mr. Goxx Box was created the trading office. By running in his " trading wheel", he selects which cryptocurrency he'd like to trade, as the wheel spins through the different options. His office has two tunnels nearby: one for buy, one for sell options.
Every time he runs through a tunnel, the electronics wired to his office complete a trade according to Mr Goxx's desires.
Materials and technologies: The office box is using wood and metal and wide range of technology including software scripting, microcontrollers, single-board computers, computer-aided design, 3D printing, laser-cutting.
Similar projects:
Media of the project: twitter account – https://twitter.com/mrgoxx/status/1442358107313565701
Auction|NFT: https://opensea.io/mr_goxx